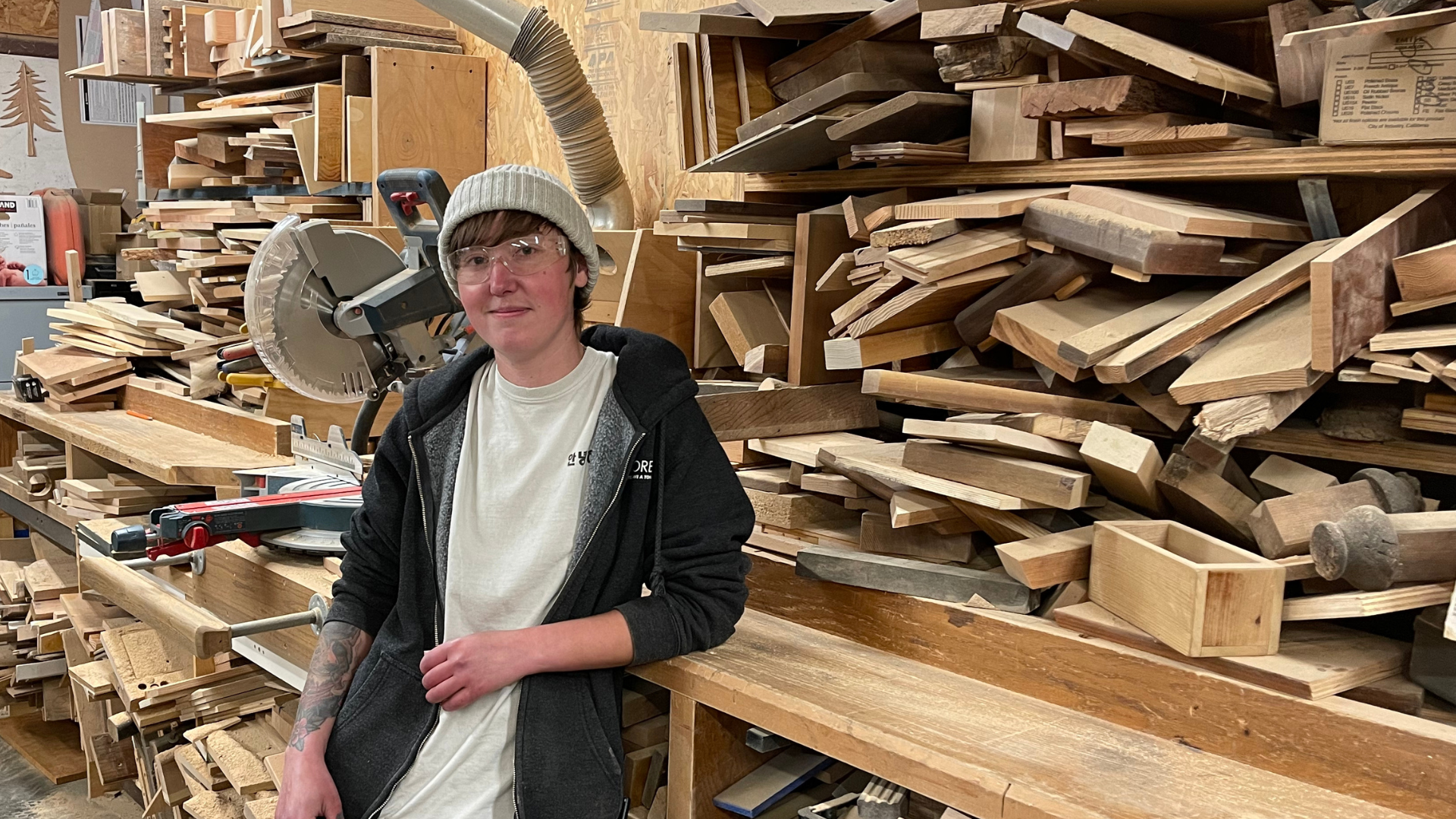 After identifying a need for paid, work training opportunities in Whatcom County, we started the Community Jobs Training Program. This program lowers the barriers to meaningful employment for economically displaced members of our community. We are beyond ecstatic about the program's success. Since 2013, over 1,000 individuals have participated in our Community Jobs Training Program. This amounts to over 35,000 hours of job training and trial work experiences. But what fills our cup the most, is the incredible success stories of the trainees we've met through this program. People like Mak!
We want to highlight a unique story about Mak's journey from trainee, to retail staff, to Revision Division Build and Design Manager. After our new director, Tim, moved on from his position with the Revision Division Design Build Program, Mak was the obvious next choice to take on this challenge. Mak comes from a construction background, has a knack for design, and of course, their time as a trainee with our program gives them a unique lens to lead in this role. We asked Mak a few questions to learn more.
What is your history with The RE Store?
I started through Worksource as a salvage trainee – a Community Jobs Training Program position. After a few months I was hired full time as a retail employee in the The RE Store. I have been working retail at The RE Store on and off for a few years and have just recently been made the Revision Division Build and Design Manager.
What drew you to this role?
I love to build things and repurpose items to give new life to materials that some might consider unusable or broken.
What are you most excited about with this role?
I am excited to teach people that maybe have never had the opportunity to learn trade skills some fun and exciting ways to build and use recycled materials. I think it is a very beneficial skill that can be used throughout life.
What's your building style? Will we be able to notice a change in styles from what has historically been done at Revision Division?
I really like the current style of Revision Division. I would like to lean towards a more modern and artsy look that has somewhat abstract elements. Also, that has multiple purposes. I will also incorporate light fixtures such as chandeliers and lamps to, you know, brighten up the place.
Anything else you want to share?
The RE Store is an amazing community of diverse people and I am so happy to be a part of it. I can't wait to share all the knowledge I have gained here with others!
Keep your eyes out for Mak's new spin on Revision Division designs in the store by following us online.
Follow The RE Store:
Or follow Revision Division on Instagram: