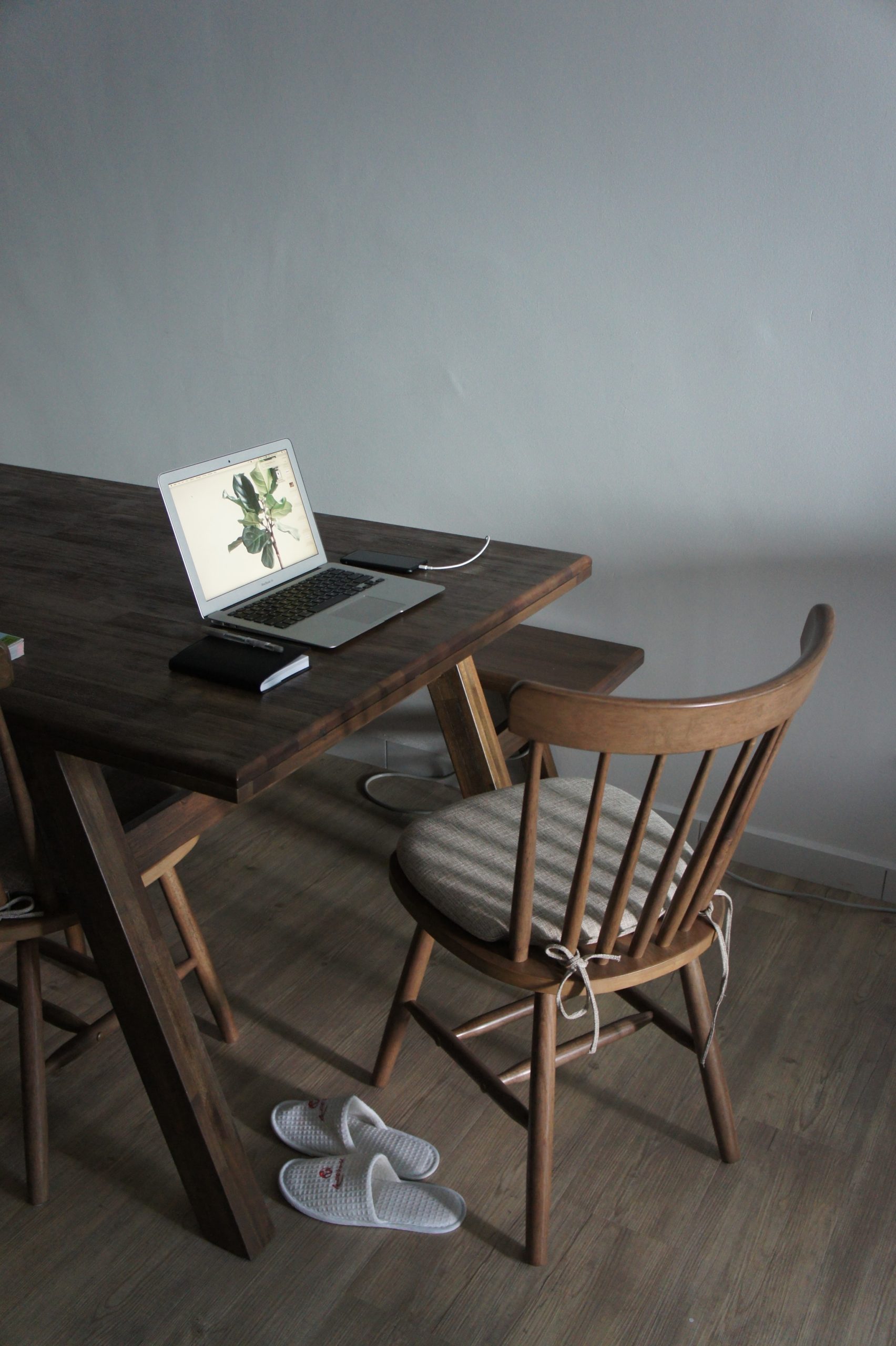 When treated with care, wooden chairs and furniture can last generations. But what happens when your dining room set is looking a bit worse for wear? Furniture repair doesn't have to be left to the experts.
In this DIY, we walk you through some easy furniture repairs for Windsor-style chairs (also known as Amish chairs). Windsor chairs are a very popular and common style of chair, making replacement parts easy to come by. You might even find the tools and parts you need at our store!
Simple repair tips for chairs
How to replace chair parts
If a piece of your chair is broken, it's best to replace the piece instead of gluing it together or affixing it in place with screws or other hardware. The most common parts of a Windsor-style wooden chair to break are the backs, seats or legs.
If the chair is of a popular style, it can be relatively easy to remove and replace parts. Start by visiting your local thrift or hardware store to check for replacement parts. Who knows, you may just find another slightly damaged chair here at the RE-Store that you can use to build one working chair.
How to replace a chair seat
A chair with a broken seat insert made of leather, wood or caning can easily be replaced.
To fix a chair with a broken seat, start by removing or disassembling any broken pieces. Then thoroughly clean and sand the chair. This is a good time to fix any blemishes in the finish or repaint your chair.
Next, determine how you want to fix the seat. Will you be replacing caning? Will you be reinstalling a leather seat? When you've settled on your fix, purchase your materials.
For antique cane or leather seated chairs, you can easily find replacement parts at your local hardware store or online. If you're replacing your seat with an upholstered inset, you can trace the outline of your seat with plywood and then use foam and fabric for an easy DIY upholstery.
Check out this easy DIY video for tips on replacing chair foam and upholstery.
How to replace a chair leg
To repair a cracked or broken chair leg, disassemble the pieces. If the leg affixes directly to the seat, you can get away with removing only the leg. If the leg affixes to the seat and stretchers (pieces of wood that connect two chair legs), be sure to disassemble only as far as you need to. Remove and clean any and all joints, ensuring there is no residual glue or debris. Ensure that your replacement leg fits to the joint securely and snuggly. Attach it to the chair in a similar style as the other leg, either with hardware or glue. If you're using glue, be sure to clamp the joint together until the glue has completely dried.

Wherever you can, keep your fixes simple and true to the design and building techniques of the original chair. Using wooden dowels, shims, wedges, and glue as your go-to methods for making wooden furniture repairs like mending cracks, fixing wobbly chair legs, and silencing squeaking chair joints will help your furniture stay strong over time and stay true to its original design style.