Our #1 priority here at The RE Store is making building materials available for everyone who needs them by keeping valuable materials out of the landfill. By donating your usable building materials and home furnishings, you're helping to build a stronger community.
Donating is easy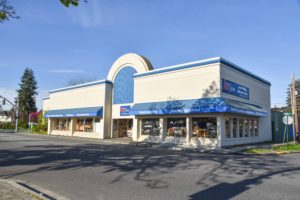 Visit The RE Store
At our location in Bellingham's Fountain District, we accept a wide variety of used building materials and home supplies for resale. See below to learn more.
Donate your items
Visit us during our operating hours of Tuesday – Saturday: 9am – 6pm. Donations are accepted up Tuesday – Saturday 9 am – 5 pm. 
Receive a tax receipt or in-store credit.
For your donation, you get either an in-store credit for 25% of the resale value of your donated items, or a tax receipt. It's a win-win!
Free donation pickup
Can't drop off your items? We offer free pickups! Fill out our form to request your free donation pickup.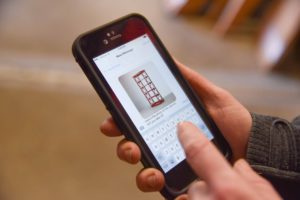 Contact our salvage crew
Text us photos, call us with a description or email us details. No matter how you contact us, we'll work with you to determine if our community could benefit from your materials.
Set out your items
Set your items outside or meet us there. You set the time and date – our team will do the rest.
Get a tax receipt or trade credit
Your choice: a store discount or a tax receipt. It's a win-win!
What we accept
Doors & door hardware

Solid wood furniture

Cabinet sets & hardware

Lumber & trim over 4 feet

Solid wood flooring

Full boxes of laminate flooring

File cabinets

Lighting

Plywood & sheet-goods, 1/2 sheet or larger

Vinyl, wood, and thermal pane windows

Tools

Usable bath & plumbing fixtures

New kitchen faucets (in packaging)

Unpainted and usable electrical parts

Uninstalled carpet, rug, tile & vinyl

Usable stone & formica countertop

Usable hardware & fasteners

Bricks, pavers & stone

Shelving

Siding & fencing

Glass & mirrors under 5'x5'

Roofing, flashing & gutters
Not sure if we take it?
Call us at (360) 647-5921 or check our Flickr gallery to see examples of items we do accept. All donations are subject to approval on site.
What we don't accept
Upholstered furniture

Wooden & vinyl mini-blinds with hardware

Ceiling fans

Damaged

pressboard furniture

Lumber & trim under 4 foot

Shower Doors

Installed carpet or tile

Damaged windows

Fiberglass insulation

Fluorescent Lights & Fixtures

Office partitions

Extra large desks

Appliances or electronics

200+ volt lighting fixtures

Mattresses

Ladders

Rusty or mixed hardware

Propane tanks or containers

Non-starting gas powered equipment

Combustibles

Items with signs of mildew, rodent contaminants, rot or insect damage, water or moisture damage, too-thick paint, peeling paint, or items at the end of their useful life & integrity
Not sure if we take it?
Call us at (360) 647-5921. All donations are subject to approval on site.
Examples of items we accept
We accept a wide variety of building supplies, office furniture, home decor, yard and garden items, architectural salvage, and occasionally unique antique items. Visit our Flickr gallery to see examples of items we've accepted in the past.
What's in it for you?
Tax receipt – Your donation is tax-deductible. You determine the value of your donation to our non-profit organization.
In-store credit – Items donated at The RE Store are eligible for an in-store credit worth 25% of the item's resale value. Items donated using our free pick-up service are eligible for store discount.
Peace of mind – Your used materials are not being wasted, but are being used to generate jobs, inspire creativity, and make another's project affordable.
Recycling resources
While we want to keep as much as we can out of the landfill, some items cannot be recycled. If you have a donation that we can't accept, check out this list of recycling resources in Whatcom County for information on other organizations that may take your items.
Request a donation
Each year we donate up to $10,000 worth of building materials to local organizations, groups, and individuals working toward a more sustainable and resilient community. If you'd like a donation of used building materials for your community–oriented project fill out our donation request form. To help The RE Store document the community benefits of its donations, please email a brief project report with photos at the conclusion of your project to samanthah@re-store.org.