Salvage services, reclamation, deconstruction, and green demolition. Different words to describe the same process: taking a structure apart piece by piece for the purpose of reuse. With over 40 years of combined experience in the art of dismantling for reuse, our licensed and insured crew salvages up to 90% of a structure's desirable materials. Available to our customers at The RE Store, salvaged materials then live on in the homes and buildings of our community.
Call us today and learn how we can help you reduce costs, save time, and protect the environment with your upcoming demolition.
Salvage is the smart choice
You want to make the smart choice, but you've got better things to do than taking apart your shed for reuse. By calling our salvage services crew, you will save you time, reduce your disposal costs, and ensure your materials will not go to waste. We have strong relationships with local contractors and will work with your contractor to ensure that nothing gets wasted. The best part? The materials that we haul away qualify for a tax receipt, meaning you can write off any extra costs on your taxes.
By choosing to salvage rather than demolish, you'll conserve valuable natural resources, build a healthier local economy, and reduce fuel costs and emissions. Reusing the lumber from one 1,200-square-foot home:
Prevents 33 trees from being logged, transported, and processed;
Saves 900 kilowatt hours of electricity;
Generates 6 more jobs for every 1 job in demolition;
Results in 12 tons less CO2 released into the atmosphere;
Removes more than 8 tons of material from the waste stream.
How it works
If you're planning to remodel, remove, or renovate – let us salvage the materials and give them a second life.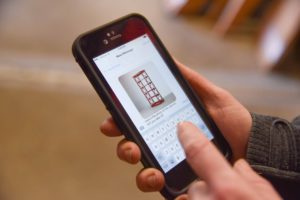 Contact our salvage crew
Text us photos, call us with a description, or email us details. We'll come to you to preview the job and provide a bid of our costs.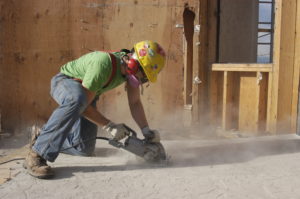 We'll treat your property with respect
Whether our crew is working alone or with your contractor, our process is fast, safe, and professional.
Receive a tax receipt for your donation
Receive a tax receipt, your donation of materials to a non-profit is tax deductible! 
What's in it for you?
Tax receipt – Your donation is tax-deductible. You determine the value of your donation to our non-profit organization.
Store Discount – Donations accepted via our pick up service are eligible for a store discount on your next purchase. 
Peace of mind – Your used materials are not being wasted, but are being used to generate jobs, inspire creativity, and make another's project affordable.
Examples of our work
Removing kitchens, flooring, small structures, fence and decks are all jobs that our crew thrives on. See our Flickr gallery for examples of other projects our salvage team will tackle.