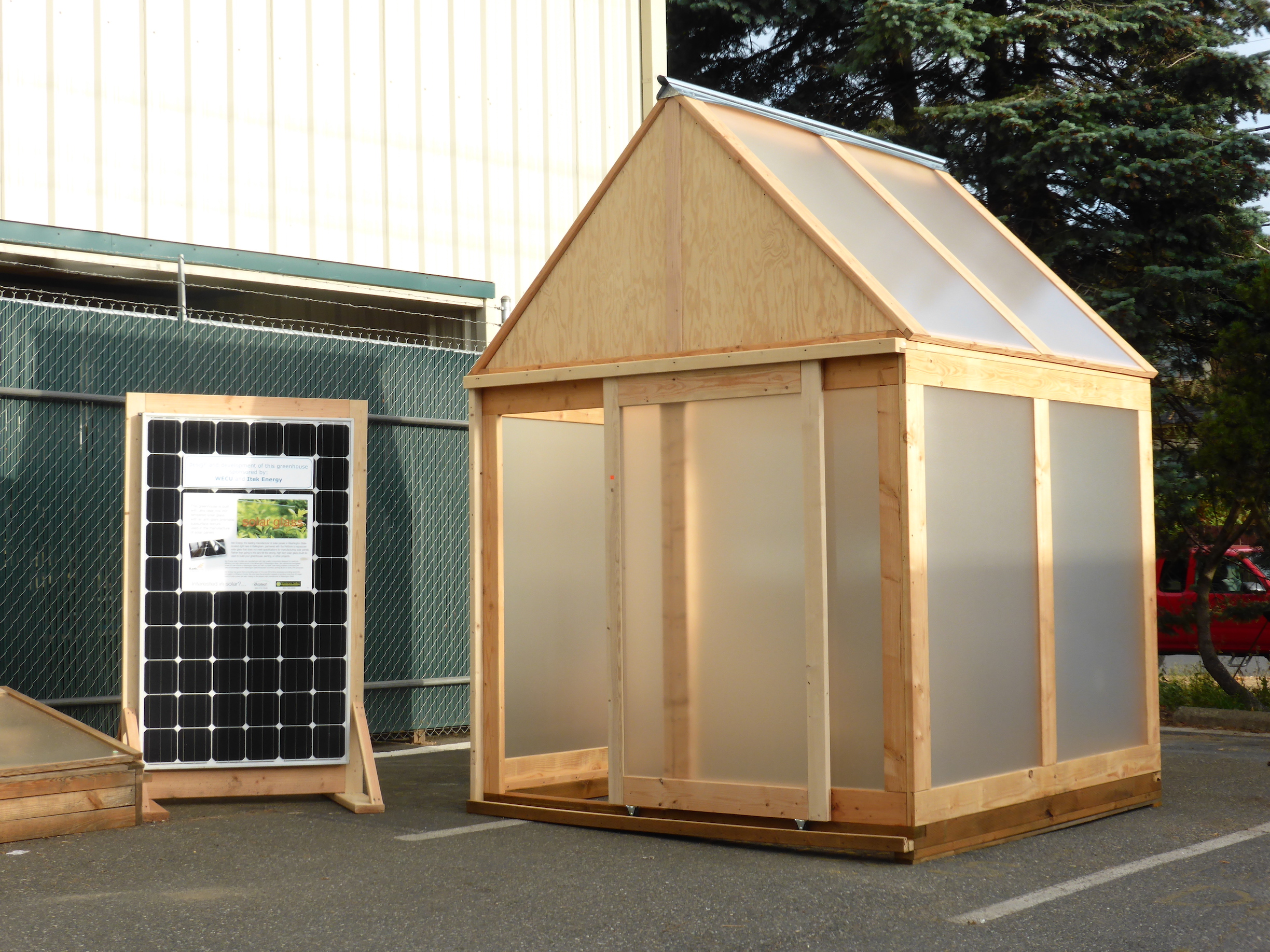 Greenhouses and cold frames are a great way to get an early start on garden season. With an easy to follow set of DIY greenhouse plans, a hobby greenhouse is an easy project to tackle over a weekend.
For years, we've partnered with local solar manufacturers to source a consistent supply of tempered solar glass panels. These high strength panels all have a minor flaw which makes them unusable in solar cells but perfectly serviceable otherwise. The rough sub-surface texture (referred to as "prismatic") on one side of the glass is designed to trap light, repeatedly forcing the light energy into the solar cells, instead of allowing it to reflect back out. When used as greenhouse glass or as a cold frame, this glass traps more heat and light for your plants.
We're now making our greenhouse plans – designed around these tempered glass panels – available for free. Download your PDF copy of the DIY Greenhouse plans. Get a jump start on your project by shopping our inventory of solar glass in our online store. 
*Note: This guide was designed with solar glass panels in mind. The exact size of the solar glass has changed since the writing of this guide. The original size was 38 15/16″ wide by 64 3/4″ tall. The glass has changed in size many times, so you will need to make slight modifications to the plan in order to make your materials fit properly. The dado cuts in the edges of the boards you mill to create the top and bottom horizontal rails for the walls will need to be adjusted in order for the glass to fit. The dado cuts in the edges of the boards which will be the vertical rails of the wall panels will need also need to be adjusted. Similar modifications will need to be made to the boards created for the sliding door as well as the roof panels.
In the past we've charged $25 for a paper booklet of these plans. To contribute to our work, please consider donating today.