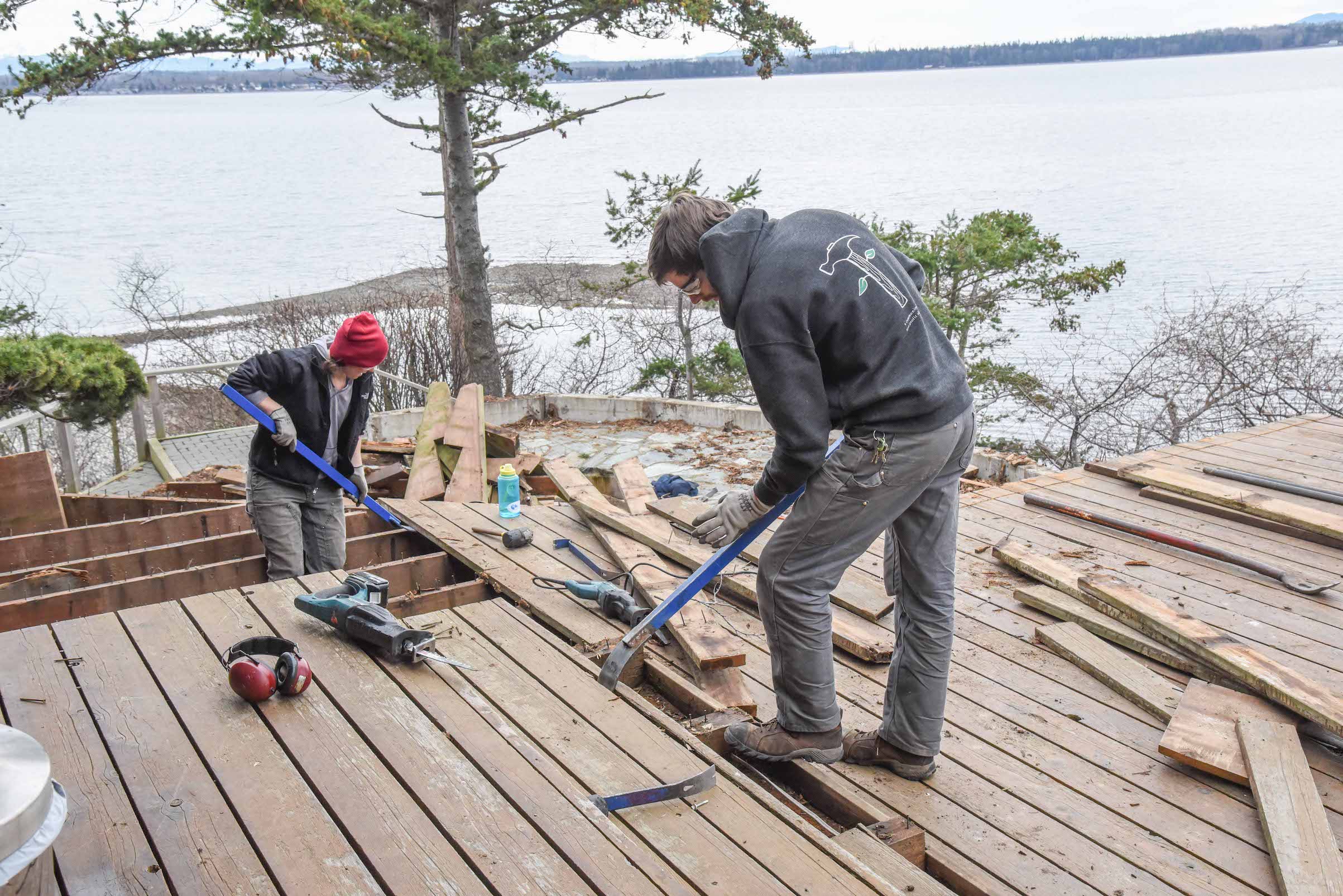 A deconstruction job site isn't your typical jobs site. On regular job sites, you often see small compressors powering a plethora of power tools. These tools aid in the quick nailing, pouring, and charging of machinery that make the job faster.
On a deconstruction job site, a team often works solely with hand tools to ensure that quality of materials is retained. The purpose is reuse, after all. This often means that each worker has their own set of tools.
One of the most useful tools for demolition is the burke bar. This all-purpose tool is specially crafted for prying and pulling. Made of forged, hardened steel, it has a curved end made from carbon steel.
The burke bar has been lauded as one of the most useful tools for demolition. It's long handle allows for more leverage than a crowbar, and it's springy end allows for hammering, prying, pulling and more.
We found this great video by the Essential Craftsman that tells you all you need to know about this fabulous tool.
Other tools of the Trade
The Burke bar isn't the only tool we use on the job. Read about our secret weapon, the nail kicker, a pneumatic nail gun that shoots air to force a nail out of wood.
Decon diaries: the series
Deconstruction is more than power tools vs. hand tools.This is the part of a multi-post series that will dive into the interesting world of deconstruction. We invite you to follow along. As we add more to this series, click here to see the whole series to learn about successes, tools used, the permitting process and more.