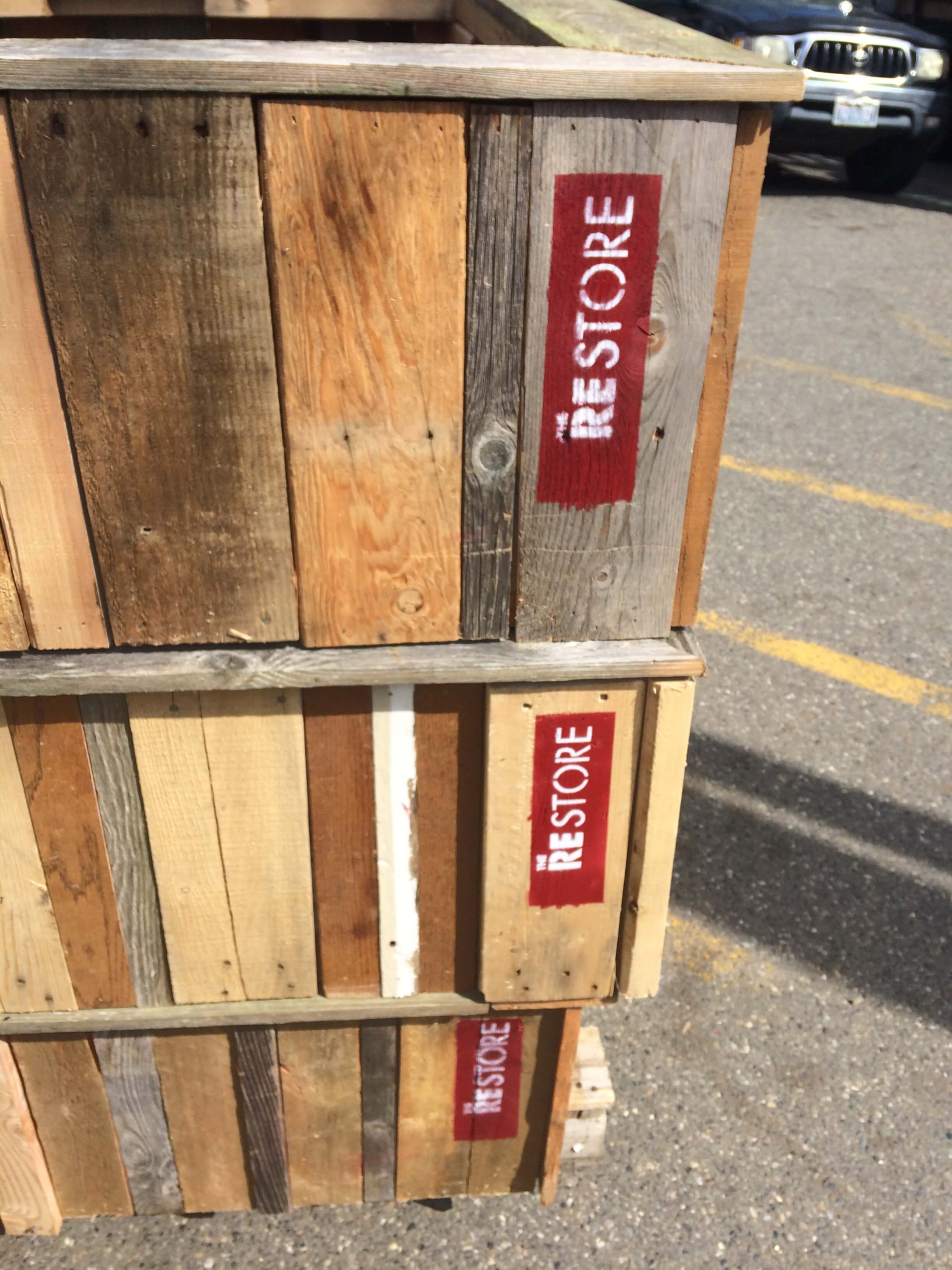 By Claire Manning
As a Manufacturing Waste Diversion intern at The RE store, it has been my job to brainstorm creative uses for manufacturer's waste.  Instead of mass amounts of manufacturing byproduct going into the landfill, our program works to find creative uses for these items. There is one item in particular that is abundant among manufacturers – pallets.
We have found that pallets are an excellent item to work with because the uses of its wood are endless!  We have recently been building large raised garden beds out of these pallets. In considering our surrounding community and talking with friends from the Birchwood Food Desert Fighters (BFDF), I began to build 3 large raised beds for BFDF.   
The Birchwood neighborhood is located in northwest Bellingham and is populated by roughly 10,000 people.  It is currently labeled as a 'Food Desert' which is an area of land, ie neighborhood, that cannot obtain fresh, affordable and nutritious food easily.  Birchwood is a food desert in part due to the 'non-compete clause' that was placed on the Albertson's grocery building in the park manor shopping center. When Albertsons moved from the neighborhood in 2016 after serving residents for 35 years, they put a 'non-compete clause' within the shopping center making it so no other grocery stores can move into the park manor complex for 20+ years.  
Without a grocery store, the BFDF have been working to create food security in the Birchwood neighborhood. One of their strategies has been helping to empower residents to garden.  Through community work parties, seed swaps and the Sunday market curated by City Sprouts Farm, the Birchwood neighborhood has begun to see an upswing in growing their own food.
As a member of the Bellingham community and a Manufacturing Waste Diversion intern at The RE Store, I have realized how important it is to consider who will benefit from our projects.  It is vital that we consider our position in the Bellingham community while working towards ways we can use our position to advocate for residents who are facing unjust circumstances. By creating these 3 raised garden beds we are successfully diverting waste from the landfill while cultivating strong resilient communities who can grow their own food!
Here is a link to BFDF facebook page for more info on what you can do to support food security in the Birchwood neighborhood.