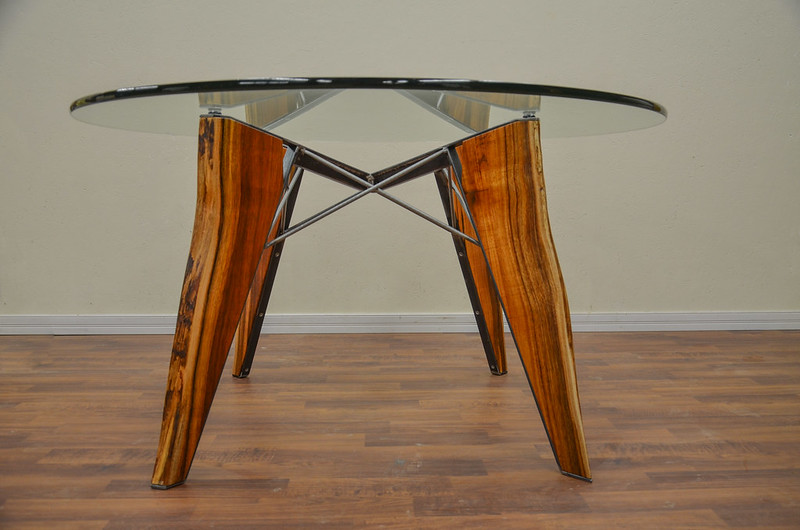 The manufacturing sector never sleeps. Even in the wake of a global pandemic, manufacturers have rebounded to production levels that exceed pre-COVID demands. With this increased production comes the inevitable increase in manufacturing waste and by-products. In the last few years, The RE Store has developed a program to combat this waste stream by diverting useable materials to our retail store to be repurposed. See a gallery of photos of the many repurposed items we've built. Backed by a grant from the M.J. Murdock Charitable Trust, the Manufacturing Waste Diversion (MWD) program was officially launched in 2018 and has diverted over 620,000 lbs from the landfill to date. 
So what does this manufacturing waste look like at The RE Store? It shows up in all shapes and sizes. Tempered glass from a local solar panel manufacturer represents the flagship material diverted by the MWD Program. In early 2021, we passed the 10,000 mark for solar glass panels repurposed through The RE Store. Over the past few years we've performed dozens of waste assessments at manufacturing facilities in the area.  Here's a list of just some of the by-products we identified and diverted:

With this unique material acquisition comes a number of creative opportunities. Customers and RE Store staff have spear-headed the innovative reuse of these items. Tempered glass panels have inspired endless greenhouse designs; fishing net has been transformed into hammocks and garden perimeters; koa has been milled and crafted into one-of-a-kind furnishings; wooden pallets have been the building blocks for a variety of garden projects including raised garden beds, worm bins, picnic tables, cornhole boards, arbors, a chicken coop, and a shed. 
Aside from partnering with manufacturers and bringing weird new items to The RE Store, the MWD program has collaborated with local schools to facilitate internships and workshops. In 2019, we teamed up with Common Threads and Whatcom Middle School to implement multiple workshops in which students, staff, and volunteers worked together to build a grapevine arbor, a potting bench, and a couple worm bins for the school garden. Students learned some basic tool skills while assembling manufacturing waste (disassembled wood pallets) into simple designs.
The Manufacturing Waste Diversion Program is now fully functioning and self-sustaining as a valuable addition to The RE Store operations.  We send out our trucks to pick up material from several manufacturers on a regular basis, sometimes weekly.  Partnering companies see a reduction in disposal costs for their manufacturing "waste" and the RE Store's customer base gets access to some rather unique building materials.  We look forward to growing our current partnerships, establishing new ones, and continuing to inspire reuse in the community.