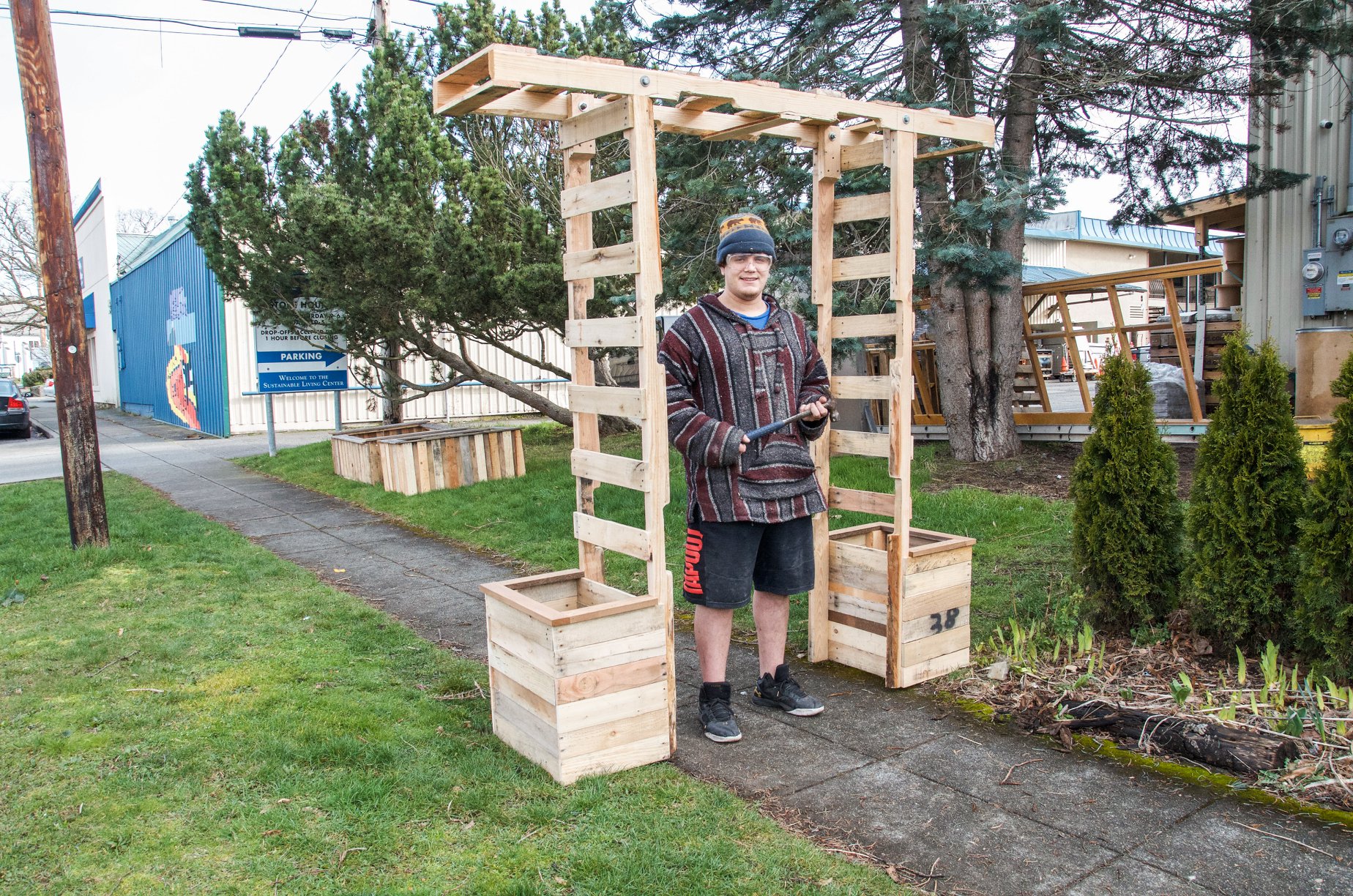 When the COVID-19 pandemic began shuttering businesses in our community, the local unemployment rate skyrocketed. Here at The RE Store, we immediately began brainstorming ways to better support underserved and low income job seekers through our Community Jobs Training Program (CJTP). After researching job market trends and connecting with local employers we learned that the manufacturing sector has shown tremendous growth, even during the pandemic. As a result, we're launching a brand new set of training modules aimed at developing in-demand manufacturing skills so our trainees can compete in a highly-competitive job market. 
Our new initiative, called the Revision Division Design-Build Training Program, will help trainees develop valuable design and production skills to prepare for careers in the manufacturing sector. The manufacturing industry is the fastest growing industry in Whatcom County – with 40% growth in the past 10 years, this industry supports more than 300 manufacturers and 9,000 manufacturing jobs. Our new Design-Build Training Program Manager will be developing an experiential curriculum that will equip trainees with valuable trade skills such as product design, material sourcing, tool safety and use, forklift certification and product sales. Trainees will work directly with our experienced Revision Division craftspeople to design and build home furnishings from reclaimed materials and manufacturing by-products. By repurposing these items, Design-Build trainees will help divert usable material from the landfill while also providing our customers with value-added products available for sale in our online and brick and mortar stores. 
The Design-Build Training Program, which is an expansion of our Community Jobs Training Program, is supported in part through a 3-year grant awarded by the M.J. Murdock Charitable Trust of Vancouver, WA. Since 2013, our CJTP has partnered with county and city agencies to provide skill-based on-the-job training to underserved individuals in our community. Now in its 8th year, our CJTP features an extensive curriculum with a focus on soft and hard skills so that trainees can gain the experience they need to secure long term employment. Design-Build trainees will join other CJTP trainees in receiving resume building classes, job search workshops, and practice interview sessions. 
What sets our job training program apart from similar programs is our customized and inclusive approach. We focus on personal growth by capitalizing on each trainee's strengths through individualized training plans. We also treat trainees the same way we treat our staff so that trainees develop a sense of ownership in The RE Store's success. This holistic approach has been the key to our success — trainees leave our program with a renewed belief in their ability to succeed personally and professionally. To learn more about our CJTP, visit the info page or read trainee stories. 
M.J. Murdock Charitable Trust, created by the will of the late Melvin J. (Jack) Murdock, provides grants to organizations in five states of the Pacific Northwest—Alaska, Idaho, Montana, Oregon and Washington—that seek to strengthen the region's educational and cultural base in creative and sustainable ways. For more info, visit their website.