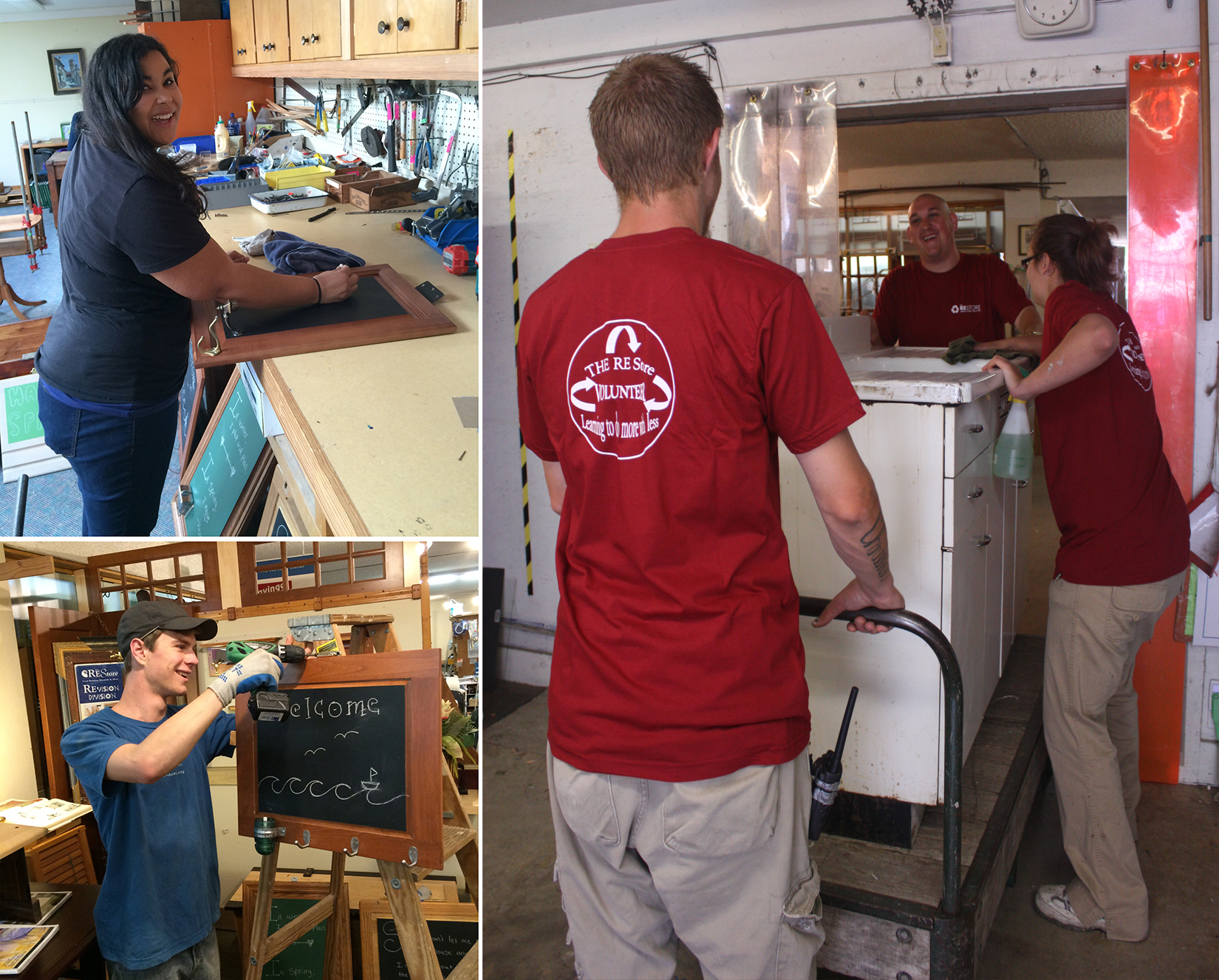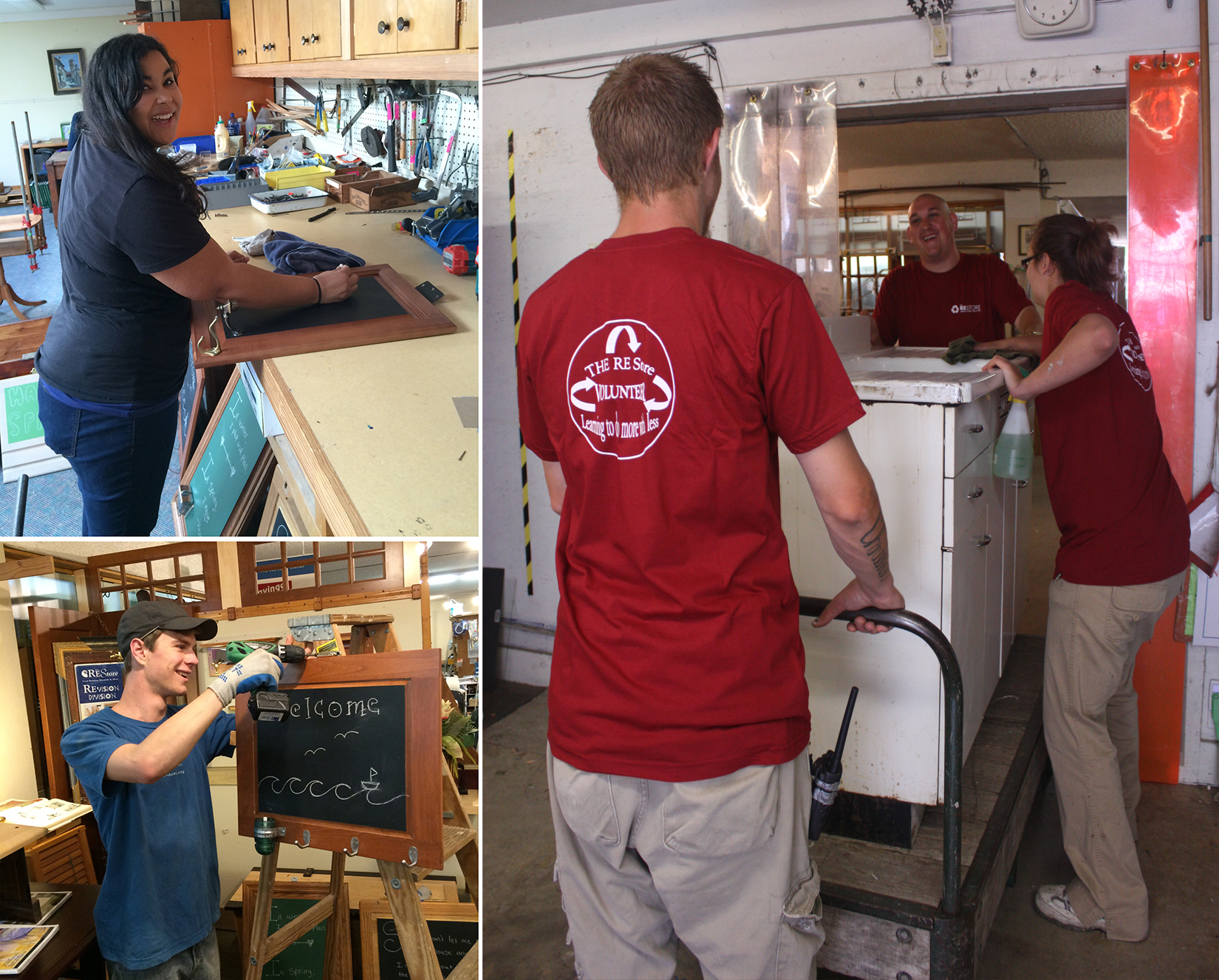 We couldn't do what we do without the help of volunteers, and 2015 was no exception. In fact, we had more volunteer hours this year than ever before:
Total combined volunteer hours for The RE Store:  203 participants with a total of 4833.87 hours
Breakdown: 78 volunteer participants with 1304.23 hours
113 community service participants with 2121.83 hours
12 trainees with 1407.81 hours
And 89 volunteers for RE Sources events totally 445 hours bringing the grand total to 292 people and 5278.87 hours of people helping us with everything from store displays and salvage services to outreach and events. Thank YOU volunteers!! And a very special shout out to the man with a special gift and commitment to this program, our Volunteer Manager, Ben Lewis.
Considering volunteering with us in 2016? More information can be found on our website here.