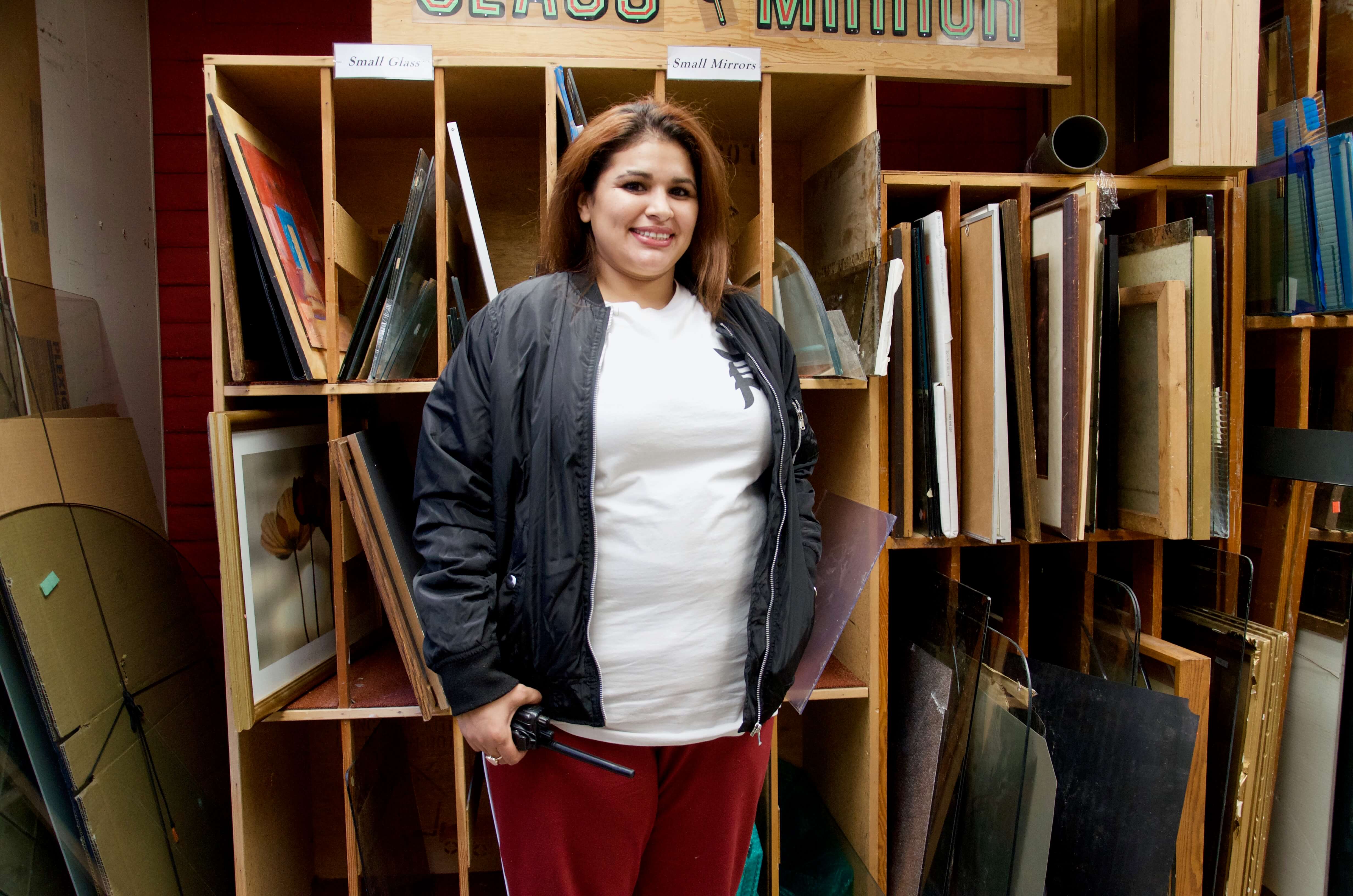 "My mom always encouraged me to be independent, but I never had the chance. I didn't go to high school, I never had my own money, I didn't know I was smart. This program allows me to be independent. I just got my first credit card and I'm going to classes to get my GED."
When Veronica's family lost their house in Arizona, they came to Washington to stay with family. She could only bring a suitcase with her and was forced to start over. She had always worked in custodial work, but she didn't have resources or experiences in Washington that she could lean on. She found her way to the TANF program and was introduced to job training.
"There are programs in WA that help you, we didn't have those in AZ. But you don't get it for free, you have to work hard, go to the classes, and show up at work. It's not a handout, you have to be self-motivated."
Veronica has slowly been working to build her confidence. Being around other trainees and staff mentors has helped. Anna, a Jobs Training graduate from 2017 has helped her get more familiar with the store. Geoff, a Jobs Training graduate from 2018 has been teaching her how to use a tape measure and identify material in the warehouse. She has been listening in on the phone calls from the Salvage Office, learning how to respond to customer requests. The projects assigned to her by the Jobs Training Manager have introduced her to the world of spreadsheets and data entry.
"When I was first answering the phones I was really quiet and unsure. Now I can answer it easily. I'm prepared or I know where to go to get the answer."
Participating in the job training program has helped Veronica take care of the basics so she can focus on her schooling and job. She has had help with transportation and child care costs, but most importantly, she has the time and space to set goals for herself. She dreams of one day having her own house, of helping her husband finish school, and of finding a career for herself.
"I used to be just the janitor and no one saw me, but now I think I could maybe be the boss."
For many, job training provides the help and autonomy to make a second go at life. In Bellingham's tough job market, it could be the difference that turns someone's life around.
On December 3rd, we're participating in Giving Tuesday. Our goal is to provide access to job training to anyone that wishes. You can help build a more resilient Bellingham by donating $25 on Giving Tuesday via Facebook. Can't wait until December 3rd to donate? Give today.
To see other Community Jobs success stories, visit this link.