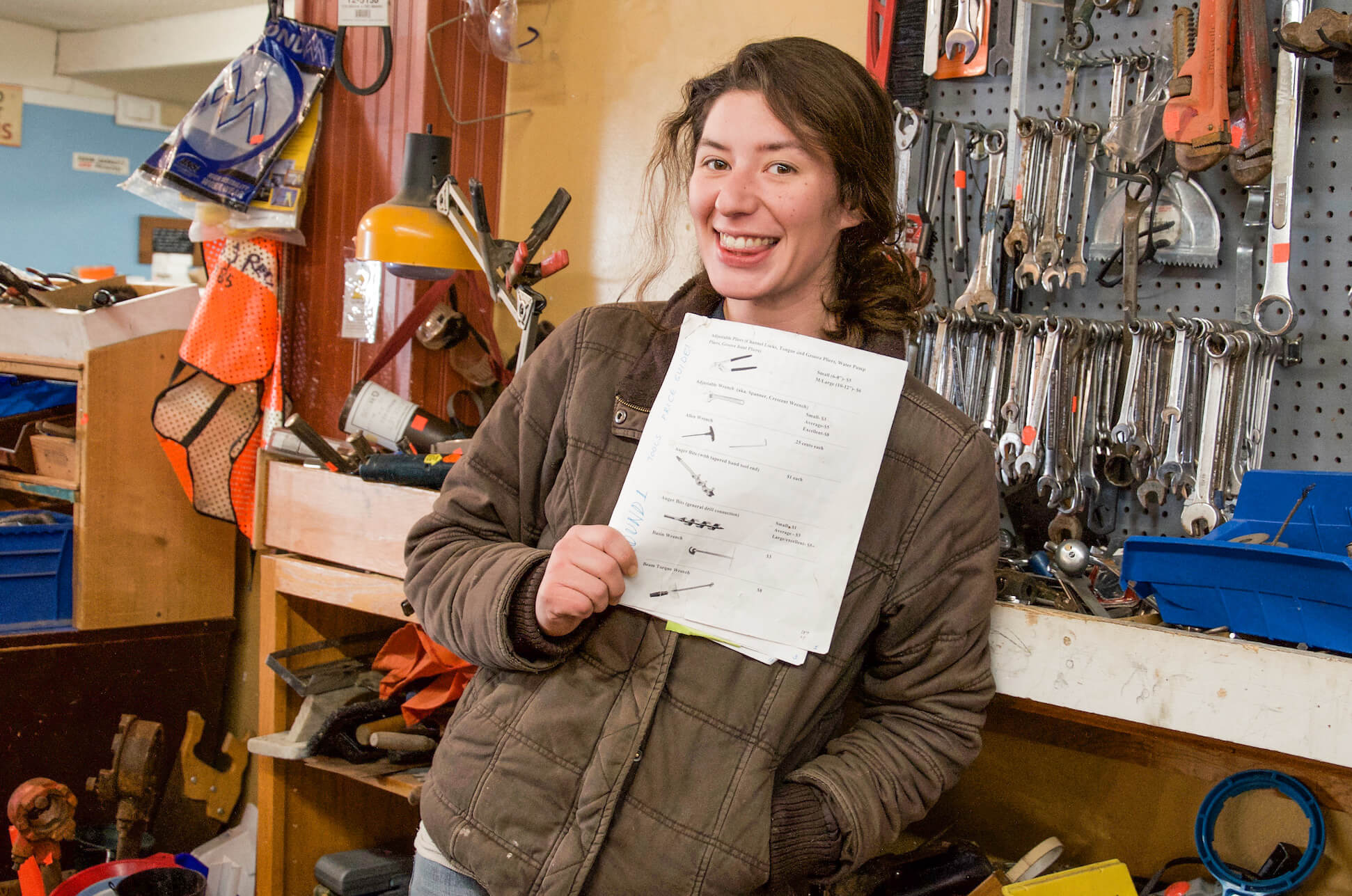 "I've learned so much about myself while being here. I've learned that I have strength, and that I'm capable of being a resource. I learned that I enjoy being part of a community. Most importantly, I learned that emotional recovery is possible."
Anna had all intentions of being a stay at home mom to her two children when her life took a turn. Within a year she had escaped an abusive relationship, had full custody of her children, and was facing the prospect of immediate re-entry into the work force.
"I applied to job after job, but when it came down to it, I was being passed over for people that were already employed. On top of that, I couldn't find a single employer that was willing to create a flexible schedule for a single mom of two toddlers."
During her job hunt, Anna found the TANF program and WorkSource. Through these community resources, she was able to update her resume, build up the social and emotional skills necessary for employment, and transition slowly back into the work force as a trainee. The result was a planned transition towards a full time schedule that prioritized the well-being of her entire family. And the transition started with job training.
Anna was placed at Ragfinery, but her job prospects were still limited. Ragfinery wasn't in a position to hire her, and she wasn't ready for a 40 hour work week. In Spring of 2018 she was placed in our Community Jobs Training program
"Before coming to The RE Store I was in an abusive relationship. Knowing that I would be around men at work was really intimidating. But the staff (and customers) here are so gentle and they quickly made me feel safe and supported."
During Anna's stay with us, she continued her personal and professional development. With staff acting as mentors, she blossomed. As the months went on, regular customers began to join in her growth process. She even began to see faces from her time at Ragfinery – something that contributed to her introduction into a low-waste lifestyle.
"You really feel how grateful everyone is for trainees – staff and customers. Before The RE Store, I had the impression that my reentry into the work force would come with high emotional stress. Instead of being pushed into something I hated, RE Store staff gave me choices and allowed me the time to figure out what I wanted to do."
Nearly two years later Anna is a full time RE Store staffer, working to make new trainees feel welcome and supported. "When I was hired as an employee, it felt like coming home. As a trainee, staff did a great job of modeling support and mentorship. I now have the chance to do that with others."
Anna is one of the many success stories that we've seen come out of Community Jobs Training Program. But her story isn't possible without your support. This year we're participating in Giving Tuesday on December 3rd, a global day of giving fueled by social media and collaboration. We're hoping to raise $1,500 to make success stories like Anna's possible for all those that seek it.You can help build a more resilient Bellingham by donating $25 on Giving Tuesday via Facebook.
Can't wait until Giving Tuesday? Donate today.