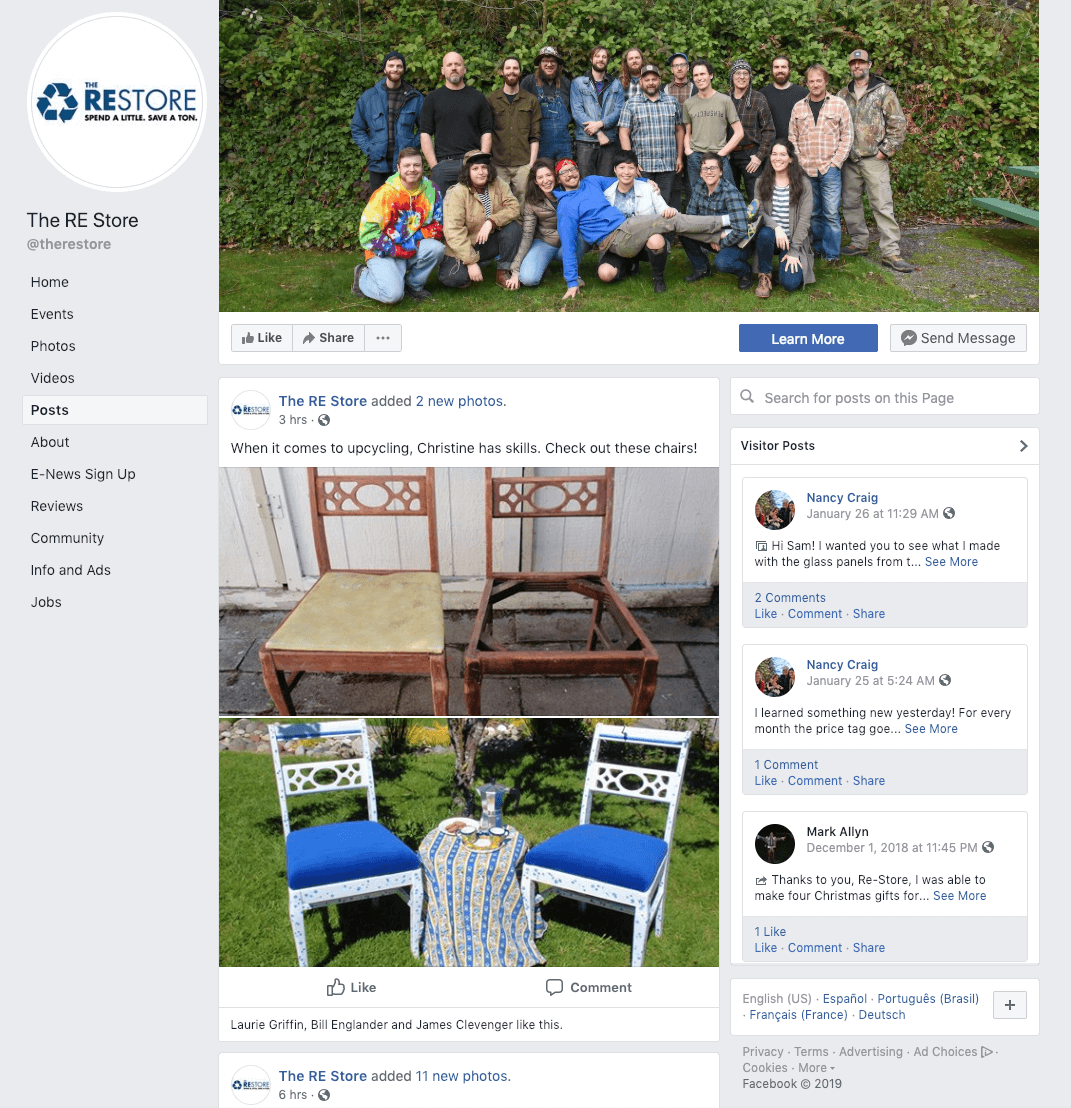 We're often asked where customer can view latest inventory and the answer is Facebook! One of the many joys of social media is being able to share photos, videos, and stories with friends and family. For us, Facebook is a way to share with, inspire, and be inspired by you, our friends!
Each day, we post some of the latest inventory that comes through the store. Just like you, we never know whats going to come in. And that's the fun of it! Some days we see antique furniture and exotic lumbers, other days we discover rare hardware, vintage lighting, or stained glass doors. Some donations have stories, like this rare italian carrar marble or this Koa lumber. Other items, like cabinet sets, are the quiet staples that ensure a smoothly running home.
We invite you to "like" us on Facebook to follow along in the fun discovering our latest inventory. And if you're ever on the hunt, let us know and we'll be sure to post it to Facebook if we find it.
We can't wait to connect with you! See you on the 'book.