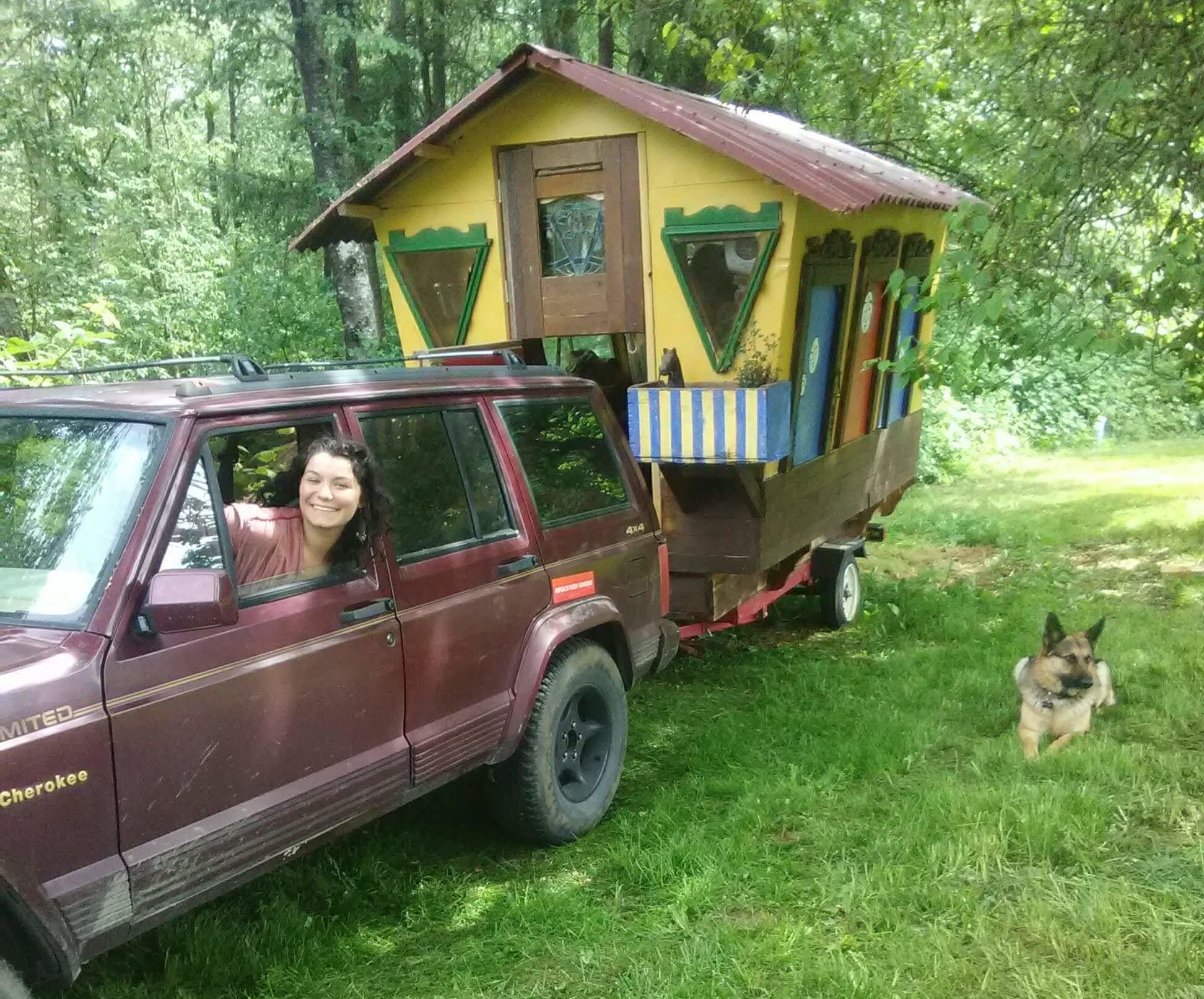 By Claire Manning, Manufacturing Waste Diversion intern
It was in the winter of 2017 that I became fascinated with tiny homes and shelters. The concept of creating my own home on wheels kept me up at night. I would spend my days dreaming up concepts and drawing out the designs in class on the back of my notes. As a full time student at Western Washington University while working to pay my rent, the tiny home dream felt impossible to achieve.
It wasn't until I found a wee little trailer for sale on Craigslist that I realized my dream could be attainable. With the affordable cost of the used 12×7 trailer, I told myself that I would come up with the means to eventually build out the rest of the tiny house.
After many Craiglist inquiries, I found a space to put my trailer and I began to bring my dream shelter to fruition. Countless hours were spent puzzling over ways in which I could afford the material needed to build my home. I spent much of my free time driving through alleyways in search of pallets and wood scraps and going to the dump in admiration of the giant waste wood pile. Each time I would end up with a measly haul.
A friend had recommended that I go The RE Store to find the materials I need and when I did it felt as though I had hit the jackpot! Most of the materials I used for the final build were found at The RE Store, aside from installation and roofing. The RE Store became the spot where I could use my creativity to imagine different uses for materials that would have otherwise gone into the landfill. My tiny home began to take shape in the form of salvaged goodness.
After about 6 months of building, I had finished my little home. Without The RE Store, I would have never been able to afford building my little dream home. As a student who understands the burden of high rent prices in the Bellingham community, it has been my goal to help empower and inspire others to take the step into salvage building!