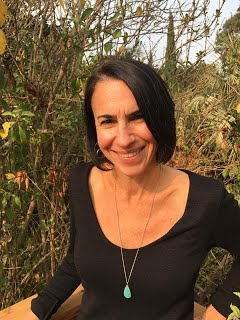 We're excited to announce that in December, after a six month search, we welcomed Shannon Wright as our new Executive Director. Shannon has been a Whatcom County resident for nearly 12 years and joins our team as a strategic thinker and time-tested leader who has spearheaded successful, high-impact initiatives to support diverse communities.

Shannon has been a leader in the field of sustainability for more than twenty years, and developed her love for strong communities through her work in economic development. She is driven by questions such as "how can we provide for all members of a community?", and "what does sustainable development look like?" Shannon spent a year at BALLE, working to support local based economies, amplify the voices of visionary entrepreneurs and develop economic paths that help provide living wages.
"Northwest Washington is an awe-inspiring place – filled with stunning landscapes, rich ecosystems and vibrant communities. As residents of this wonderful place, we all contribute to the long-term livability of our community in different ways; whether we work on a farm, fish our waters, or live in town." says Shannon. "I am honored to join RE Sources and The RE Store as we work together with our dynamic community to protect this corner of the planet we all love."
"Shannon brings a collaborative approach to building coalitions and teams, with a strong track record in economic and sustainable development, " says Charlie Maliszewski, RE Sources' board president.  "We couldn't be more excited to have her strategic mind and visionary leadership guiding RE Sources into an exciting new chapter." Shannon follows in the footsteps of Executive Director, Crina Hoyer, who left in June after nearly 20 years with RE Sources.

The RE Store was founded in 1993 and is a program of RE Sources, a 501(c)(3) non-profit organization. The primary goals of The RE Store are to divert as much reusable material as possible from the landfill and to build a culture of reuse in our community.