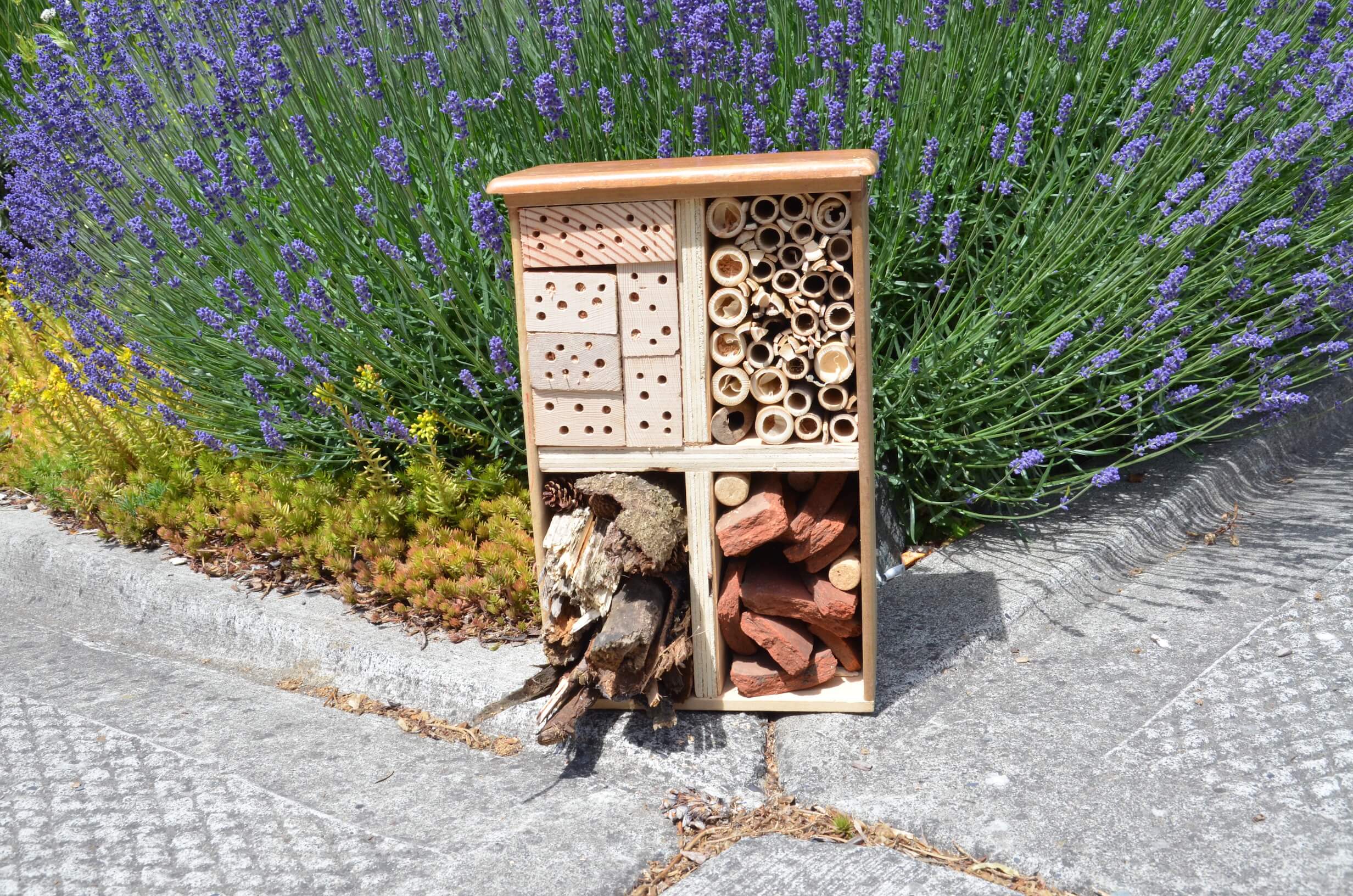 The beautiful thing about do-it-yourself projects is that they bridge generations. As summer approaches, consider DIY'ing with your little one to create memories and find new hobbies that you can enjoy together. One of the best ways to introduce children to the joys of DIY is by tapping into their sense of curiosity. And really, there's nothing more exciting than bugs.
If you're looking for a way to bring your kids outdoors and into the garden, a bug hotel is the perfect thing. With a little supervision from a parental unit, and some foraged materials they'll help keep the garden full of beneficial insects all year long. The bugs will crawl into the hotel when they need a safe place to shelter. Do some research the different species you'd like to attract and choose your building materials based on their preferences.
This bug hotel was made in one morning from pieces found at the RE Store —an old drawer, a few weathered bamboo tiki torches cut to size, smashed terra cotta pots, and scraps of materials glued into place are good examples of materials to use.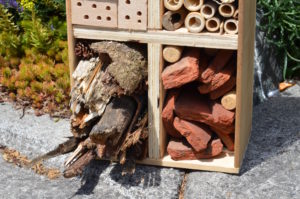 To get started, you'll need a wood box (old cabinet drawers work great), a hot glue gun, white glue, and nesting materials—like cardboard scraps, sticks, burlap, bamboo, small rocks, bark or wood scraps. From there, ask your kids to go hunt for those natural nest materials like sticks and rocks. Anything that can survive one or two years outside is ideal. Avoid any food substances such as seeds, acorns or nuts.
Gather your materials and break them into smaller pieces. You may want to use a hacksaw to cut up wood scraps, or a drill to drill holes into wood pieces. Organize your materials so they fit in the holes you want. Put a layer of glue down, then place in your objects. For heavier objects, use hot glue. Repeat gluing the material in each compartment. Let dry for a few days. Hang or place in an area that can be seen, but not disturbed, by the kiddos.
Have you made a bug hotel from reclaimed materials with your littles? Share it with us on Facebook. Did your family enjoy this DIY? Check out our other kid friendly DIY's. 
This article was originally published on CascadiaWeekly.com in their annual Cascadia Kids Guide.