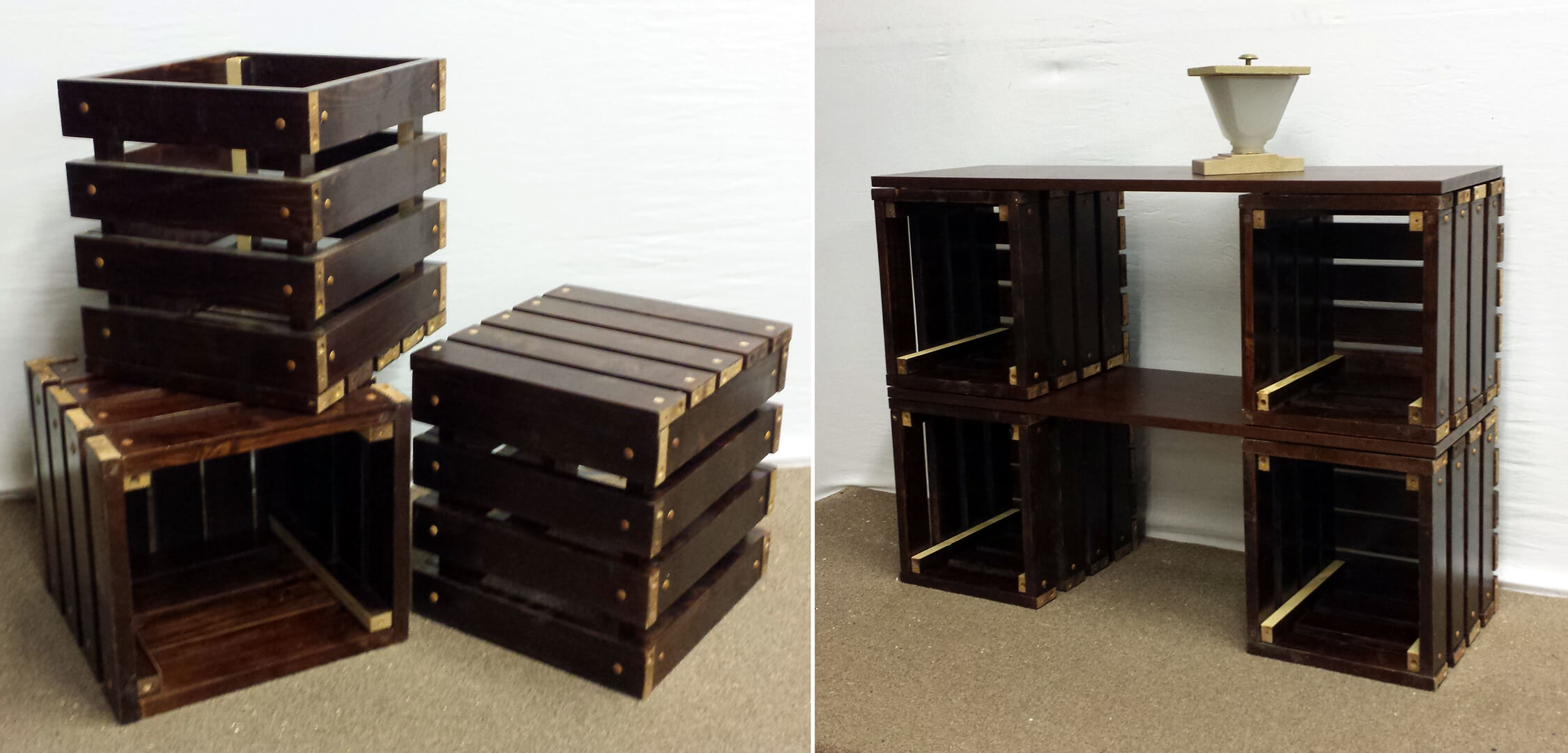 Brandon McNamara, a Western Washington University student has been volunteering with The RE Store in the Revision Division for three months now on a weekly basis. He has worked independently and alongside Eberhard Eichner, Lead Designer/Builder of the Revision Division.  These crates are the first of many projects he plans to be involved with. Come find them in the Bellingham Revision Division showroom!  
By definition, a crate is a slatted wooden case used for storing goods. These pragmatic crates allow you to do so with entirely repurposed materials. The wooden slates had previously been the rungs of ladders for bunk beds from a local manufacturer. The construction process was rather simple and straightforward.
The wooden slates came to us precut and finished
Holes were drilled into the slates and a jig was used to put the sides together
The sides were attached to each other using recycled screws
The bottom was then attached and then finished with light oiling
Thanks to Brandon for his work with us, and for writing the details of this piece!