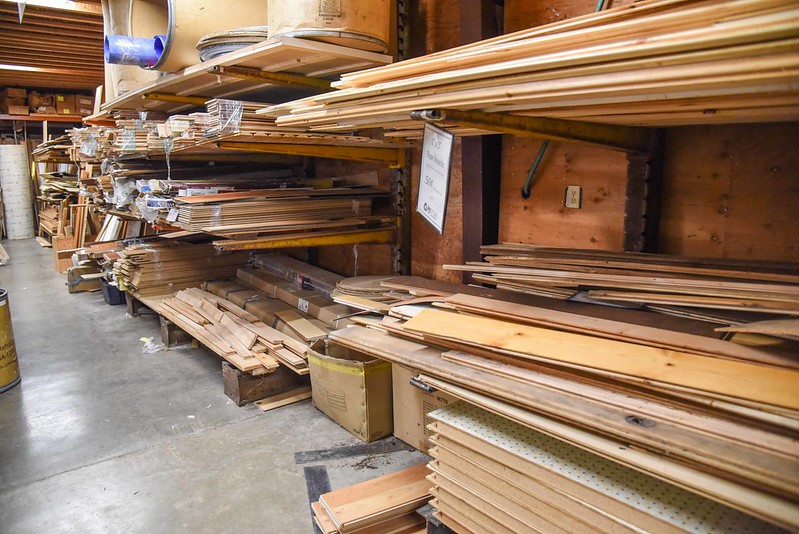 Building or renovating your dream home — whether from the foundation up, or one room at a time — can be expensive. When budgets are tight, it means that long overdue house projects get pushed further down the to-do list. By shopping used and reclaimed, you're able to get your projects done using quality materials on a budget. But a shopping trip to your favorite reuse store isn't the same as shopping at a big box store. We've pulled together some insider tips to make your shopping trip even more productive.
Come on a weekend. Saturdays are busy, which means more shoppers. It also means more incoming donations. People cleaning out their garages are likely to bring in just the thing you want and need. Hang out for a half hour or longer and you'll find yourself heading home with more than one item on your shopping list.
Get to know the RE Store staff. Each employee has a specialty. From plumbing to hardwoods, vintage tools to cabinet sets, our staff are experts at helping you complete your project with the correct materials. When you need help, they'll be there to lend a hand.
Do your research ahead of time. Installing flooring, building a deck, or upgrading old windows? Know what you're looking for ahead of time. Do your research on wood species, your desired decking materials, and whether you want a sliding window or stationary window. When you know what you need, you'll have an easier time spotting it in our inventory.
Pay attention to dimensions. Whether you're looking for a cabinet or a door, measure your space ahead of time. Not only that, measure your entryway to know how large of an item you'll be able to fit through the door. Then, when you find the right piece, you'll be able to take it home immediately instead of going home to measure.
Keep adaptability in mind. Looking for lumber to build your soon-to-be-carpeted stairs? If you can't find plywood or 2″x4″s, seek out old shipping crates or shelves. Need a dry erase board to keep your family organized? Paint the back of a piece of glass and frame it. Dry erase marker works well on glass and erases from it easier than a dry erase board. If your original idea didn't work out, ask our staff for suggestions.
If you're looking to add character, think simple. No need to buy that funky mint green tub or rose pink counter top to get a 1950s feel. Look to molding, columns, railing, shutters, doors, lighting and hardware. Old lighting and hardware is easily updated and refinished. We often have midcentury modern pieces and antique gems waiting for the right home.
Consider installing salvaged flooring. Salvaged floorboards of pine, fir and other old-growth woods are great alternatives to new hardwoods. They often have a tight grain, stand up to even the most extreme wear and tear, and can be sanded and refinished to match the rest of your home. If you're lucky, you'll be able to find the amount you need in one trip, but it may take more than one visit. Patience pays off.
Save yourself a trip and call first. We love it when our community visits the store to poke around and see what's new, but if you're short on time, call or email. Our phones are busiest on the weekend, so dial (360) 647-5921 during the weekday before or after lunch. By sending us an email with photos or dimensions, we'll be able to give you a clear answer to your question.
This article was originally published on CascadiaWeekly.com.