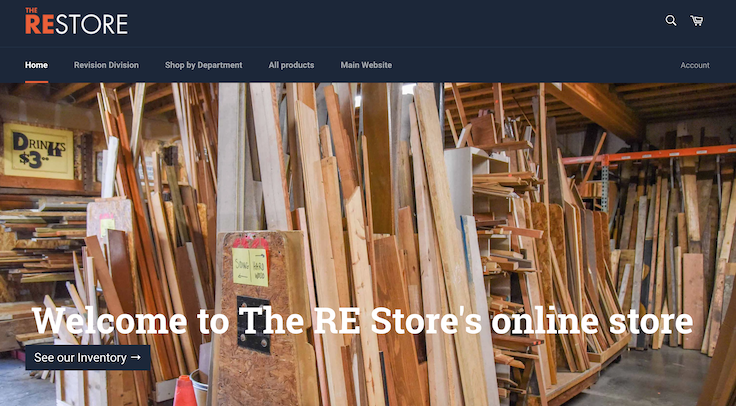 Here by popular demand, we are thrilled to announce the launch of our new online store! The online store is updated weekly with a variety of inventory from around the store. 
You'll find the online store divided into three categories: Revision Division, Shop By Department and All Products. The Revision Division section will show you all the latest creations from the Revision Division woodshop – products made right here in Bellingham from 100% reclaimed materials. The Shop by Department section will show you products sorted by department and the All products section will allow you to sort by date, price or recently featured items – ensuring you see the newest additions as soon as we get them listed. We hope this breakdown allows you to easily find new and exciting products. 
As a thrift store, new material is coming in by the hour. We're not able to list our full inventory on the store and always recommend visiting The RE Store in person or calling if you're looking for something in particular. 
When you make an online purchase, you'll receive a confirmation email indicating how you can pick up your purchase. Shoppers are encouraged to pick up their purchase within 4 business days. At the time of pick up, our staff are happy to help load new purchases in vehicles. We are happy and able to accommodate any curbside contact-free purchase pickups.
Visit the store at shop.re-store.org to join the online treasure hunt today!